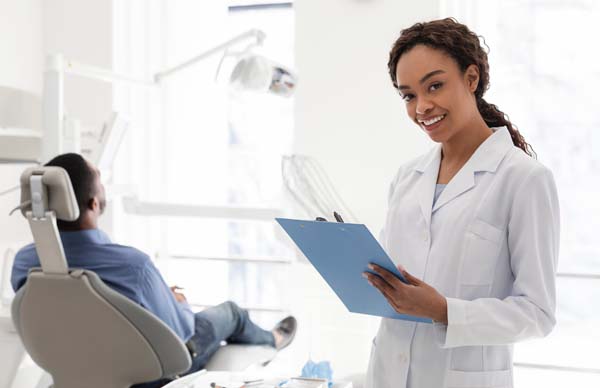 Whether you just moved to the area or made the decision to leave an old practice, it is important to find a dentist that fits the needs of your family. With several options available, it can be difficult to narrow down the selection. Patients need to do some research on practices in the area before settling on one, but knowing what to look for is not always straightforward. Fortunately, there are several ways to determine if a dentist is the right choice.
Finding the right dentist for a family
In today's digital age, there are so many ways to go about finding a dentist. Patients can read endless reviews online, talk to former patients to discuss past experiences, map out locations near home, and consider staff size. All of these are great steps to take, but once a patient has picked the top contenders, it is time to dig a little deeper. Using these three tips can help patients and families find a good dentist with whom they can establish a strong, long-lasting relationship.
1. Search for a dentist who offers more than one service
While patients may see a dentist twice a year for a regular checkup, occasions may arise where the dentist is needed for more than just a standard cleaning. When that happens, it is much easier if the current dentist can already provide the service or procedure. No patient wants to seek out a new dentist for a single issue, so check that dentists offer additional treatments, such as whitening, fillings, crowns, or cosmetic fixes.
2. Check that the dentist services all ages
Families looking to find a dentist usually require services for school-aged children. Dentists who do not see children can make it more difficult for families in need of treatment. Instead of scheduling appointments at different dental offices for adults and kids, consider condensing everyone's needs into a single office. This way both parents and children can grow comfortable with the same dentist and there is no confusion over who is going where.
3. Schedule a visit to the dental office
Finally, call and request a visit to the top dentists on the list. Actually seeing the dentist's office can relieve stress and make sure patients know what to expect. It can also help patients choose one office over another, as one may seem less busy, staff may appear more caring, or the atmosphere may be more appealing. Since patients may end up spending large chunks of time in the office, it is crucial that each feels comfortable.
Conclusion
Never be afraid to shop around to find a dentist that checks off all the boxes. Sometimes children feel more comfortable with certain dentists, and bringing them with can help parents decide who to go to. If, after a first visit, patients feel a dentist does not live up to expectations, other professionals are always available nearby for the right fit.
Request an appointment here: https://www.ardendentalassoc.com or call Arden Dental Associates – Carlos Campodonico, DDS at 7632373371 for an appointment in our Blaine office.
Check out what others are saying about our dental services on Yelp: Find a Dentist in Blaine, MN.
---
Related Posts
May 3, 2017
The more you know about dental care, the better chance you have for a healthy set of teeth. Visit our dental office for more Our dental office provides the treatment patients need, while in a comfortable …