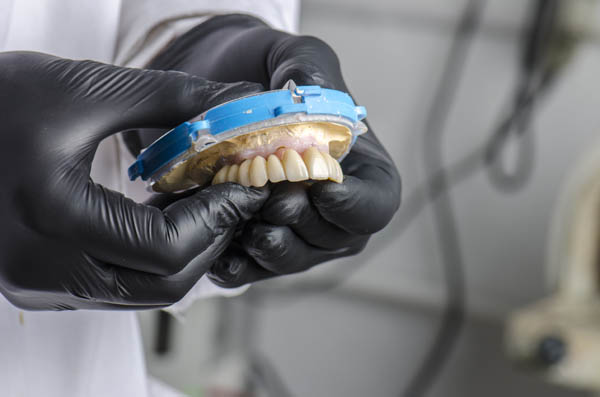 Looking into your denture choices? implant supported dentures are a popular choice due to the many advantages that they offer. Those who choose this denture option need to first have a certain number of dental implants placed in their jawbone, making this a multi-month procedure.
Why implant supported dentures are so popular
Considering getting implant supported dentures but want to learn more about the advantages? There are many different denture options to choose from nowadays. The reason so many people in need of tooth replacement services are choosing implant supported dentures is that this denture choice offers many advantages that other denture choices do not.
Four advantages of choosing implanted supported dentures
The list below includes four advantages that dental patients will benefit from when choosing to wear dentures that are supported by dental implants.
#1. They stay securely in place
One popular advantage of choosing dentures supported by implants is that they stay securely in place. This means wearers do not have to worry about their dentures slipping or shifting around in their mouths. This is beneficial when it comes to performing one's everyday duties, as the last thing that someone wants to happen is for their dentures to cause problems when they are eating or talking. Instead, those who choose this denture option can simply attach their dentures to their implants and go about their day.
#2. They do not cause any gum tissue irritations
Because implant supported dentures rest on top of the dental implants, wearers do not have to worry about any sore spots or irritations being created on their gums. This is a major advantage, as those who choose regular dentures often experience discomfort and even pain while getting used to wearing their new dentures. Dentures that use dental implants to keep them securely in place are securely attached to those implants, which means wearers will not experience any gum sores or irritations due to loose or slipping dentures.
#3. They support good jaw bone health
Because dental implants are surgically inserted into a patient's jawbone, they help stimulate the jawbone. This is important because once someone loses one of their teeth, the jawbone in that area begins to deteriorate and weaken. This will eventually cause the jawbone to shrink, which is to be avoided, as this does not support one's good overall dental health. Instead, when dental implants are used, it helps patients maintain the shape and strength of their jawbone.
#4. They do not require any denture adhesives
Implant supported dentures do not require wearers to use any type of adhesive in order to keep the dentures in their proper place. This means they do not have to learn how to use denture adhesives, which can take a great deal of time due to the many different options. There is also the cost savings, as buying denture adhesives over a period of time adds up. Lastly, some denture adhesives contain questionable ingredients, making it so that many adhesives can only be used in moderation.
Got questions?
Have any questions about implant supported dentures? Since it is necessary to first undergo dental implant placement, patients who choose this option can expect to have their dentures placed somewhere between three and six months.
Are you considering implant supported dentures in the Blaine area? Get more information at https://www.ardendentalassoc.com.
Check out what others are saying about our dental services on Yelp: Implant Supported Dentures in Blaine, MN.
---
Related Posts
June 1, 2023
Countless patients around the globe wear dentures, and they will face the need for denture repair at some point. There is no reason to fear needing any repair done on your …