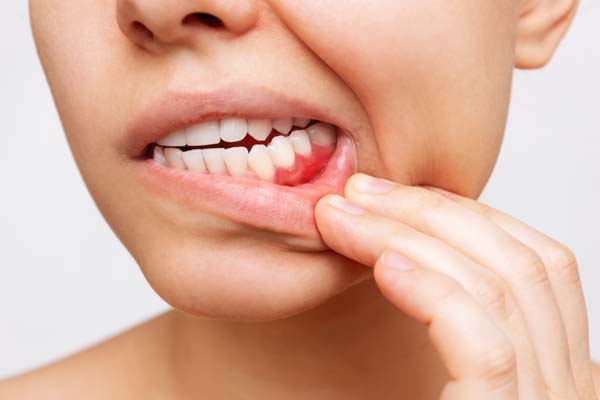 According to the Centers for Disease Control and Prevention, almost half of the United States population has some form of gum disease by the time they reach the age of 30. The risk increases by age 65, with over 70% of Americans experiencing this issue later in life. While gum disease is very treatable, it cannot always be prevented, depending on the underlying cause. However, there are ways to successfully lower your risks for this condition and enjoy better oral health.
Understanding the cause of gum disease
Gum disease is the result of chronic inflammation of the soft tissues of the mouth. In its early stages, it presents itself as swelling, tenderness, and minor bleeding. However, if left untreated, it will usually progress and lead to the pulling away of the gums from the teeth. This often causes sensitivity and pain, as well as infections, decay, loose teeth, and eventual tooth loss.
The leading cause of gum inflammation is the buildup of plaque and bacteria from food particles. Over time, this buildup hardens into tartar, which can only be removed by a dental professional. In more severe cases, the tartar can develop below the gum line, resulting in serious periodontal issues.
Most of the time, bacterial and tartar buildup are caused by a lack of proper brushing, flossing, and professional cleaning. This eventually leads to gum disease. However, some underlying medical or genetic conditions can increase the risks, including:
Pregnancy
Diabetes
Autoimmune conditions
Hormonal changes
Dry mouth
Those who have a higher risk for developing periodontal issues should take steps to prioritize their oral health and prevent complications.
Lowering your risks for gum disease
While there are no guarantees for completely preventing gum disease, you can significantly lower your risks and reduce the severity of symptoms by developing healthy habits. Small changes and simple positive practices can make a big difference.
Maintain good dental hygiene
Daily brushing is imperative for healthy teeth and gums, but flossing is especially important. Flossing limits tartar buildup between teeth and improves periodontal health. Using a mouth rinse to kill harmful bacteria can also help keep gum tissues healthy and strong.
See a dentist on a regular basis
While daily dental hygiene is critical, it is not enough to remove tartar altogether. Seeing a dentist at least twice a year ensures that this is removed to help prevent decay and the development of gum disease. Patients who have been diagnosed with periodontal issues may need to see a dentist more often for cleanings.
Focus on your overall health
Some conditions that increase the risks for gum disease, such as high stress and type-2 diabetes, are often preventable. Prioritize good health to avoid these unnecessary risks. Limit alcohol consumption and do not smoke or use tobacco since these can also increase your chances of developing gum disease.
Conclusion
Gum disease is a serious and widespread dental issue. It can lead to serious complications over time, including tooth loss. Fortunately, you can lower your risks and diminish symptoms with proper care and good habits.
Request an appointment here: https://www.ardendentalassoc.com or call Arden Dental Associates – Carlos Campodonico, DDS at 7632373371 for an appointment in our Blaine office.
Check out what others are saying about our services on Yelp: Read our Yelp reviews.
---
Related Posts
September 1, 2023
Wondering if you should choose a general dentist as your next dental professional? Keep in mind that choosing a new dentist is like choosing a new health care professional, as general …