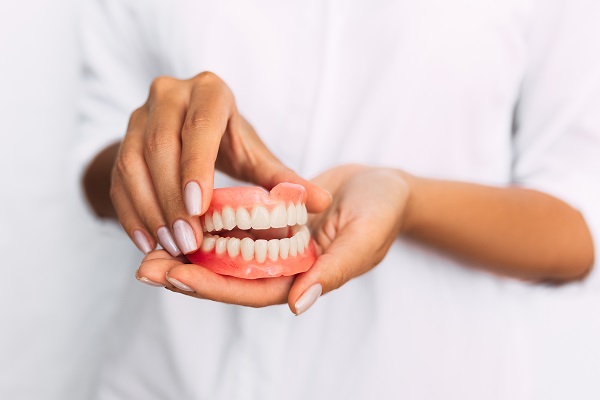 Learning about one's denture repair options is essential, as when dentures break, they need to be repaired as soon as possible. When denture wearers do not have their dentures, they cannot perform everyday functions, such as eating, talking and smiling. This makes finding a professional who has plenty of experience a great idea.
The importance of professional denture repair
Even though some denture wearers will try to repair their dentures at home, many times this will make the problem worse, making the dentures even harder to repair — if not impossible. Those who offer professional denture repairs services have undergone special training in order to learn how to correctly repair dentures. This means they know exactly what to do to repair all kinds of denture problems and have access to all of the special tools that allow them to perform the corrective procedures.
What does relining mean?
Relining dentures is not a corrective procedure that is needed due to someone breaking their dentures. Instead, relining is a process that is performed every so often in order to make the dentures more comfortable to wear. The process reshapes the underside of the dentures, which is the part that rests on top of the gums. Since many dental patients will often experience some type of changes in their gums, those who do will need to find a professional to reline their dentures so they can continue to be comfortable to wear.
There are two different types of denture relining options: soft and hard. A soft reline is the most common type of denture reline and can often be performed for patients while they are in the dental chair. Sometimes it is necessary to send dentures that are in need of soft relining to an outside dental lab, which can take a couple of weeks or so to complete. A hard reline is the second option and is always sent out to a lab for relining repair. The main difference between the two options is that a soft reline is made using soft, porous materials and a hard reline uses acrylic materials to reline dentures.
When should denture wearers reline their dentures?
Denture wearers should have their dentures relined as soon as the dentures begin to feel uncomfortable. Patients who choose soft denture relines can expect the corrective procedure to last about one to two years, while patients who choose hard denture relines can expect the corrective procedure to last about a minimum of two years. Temporary relines are available for patients who are in need, which will only last a few weeks or so before they will need to have their dentures permanently relined.
In need of a denture reline?
Is it time for you to have your dentures relined? All denture wearers want their dentures to be comfortable, which is understandable as dentures are worn for the majority of the day. When dentures are uncomfortable to wear, it makes it more difficult for wearers to perform everyday functions, like eating and talking.
Are you considering denture repair in the Blaine area? Get more information at https://www.ardendentalassoc.com.
Check out what others are saying about our dental services on Yelp: Denture Repair in Blaine, MN.
---
Related Posts
November 8, 2021
Looking into your denture choices? implant supported dentures are a popular choice due to the many advantages that they offer. Those who choose this denture option need to first have a certain …