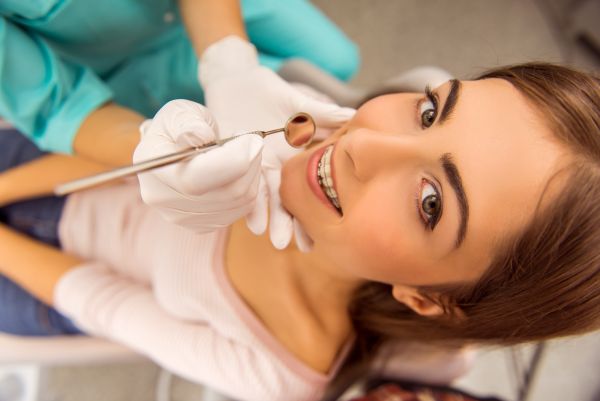 Do you want to have an easy dental exam?
In life, if we want to excel, for things to go smoothly, to be near-perfect, it will take cooperative action — or to be blunt: Life takes work! This truth is manifested whenever we see someone flash a glisteningly white smile in our direction. Such a smile is the result of regularly going to biannual dental exams and teeth cleanings.
Naturally, we want those dental exams to go as smoothly as our daily oral hygiene routine, which should involve: brushing the teeth as instructed with an approved American Dental Association soft-bristled toothbrush, using an approved American Dental Association fluoride toothpaste; rinsing with a non-alcohol fluoride mouthwash; and flossing to get any of the bacterial plaque that brushing may have missed. Even if you follow this routine to the letter, however, there is still more you can do to make your dental exams go perfectly smoothly.
What can be done to cooperate with the diligent dentist during dental exams?
1. Stay on track with the regularly scheduled dental exams as they come due every six months. In not skipping appointments, you are cooperating with the professional care of your dentist, along with your own personal efforts of brushing, flossing and using a fluoride mouthmouth. Your teeth will benefit!
2. Avoid in-between snacking of candy, cookies, cake, high-carbohydrate foods and soda that encourage bacterial growth of plaque on teeth and gums and make keeping teeth clean more difficult. Healthy eating habits go hand-in-hand with good oral hygiene and will result in easy and routine dental exams.
3. Tell your dentist and dental hygienist about any pain or sensitivity you may have had when eating or drinking since your prior dental exam, and keep them updated about all medications you are taking for other conditions. This will allow your dentist to better diagnose and treat any dental conditions.
4. Provide the name of your general physician in the event that your dentist needs any information beyond what you have told them.
5. Relax in the dental chair while the dentist is working on your mouth or taking x-rays. If you need to get up to stretch, simply signal your dentist and and they will certainly oblige. You and your dentist are a team working together for that perfect smile!
How can dental exams be easier? When there is a cooperative work effort by both the skilled dentist and their trusting patient who listens well to dental instructions!
For more information or to schedule an appointment with Arden Dental Associates – Carlos Campodonico, DDS, request an appointment in our Blaine dental office here: https://www.ardendentalassoc.com. Or call us at (763) 237-3371.
---
Related Posts
November 1, 2020
While many people believe that at-home oral hygiene is enough to maintain good oral health, regular dental cleaning appointments are actually crucial. Without regular dental cleanings, the teeth and gums are susceptible to infection and …
---