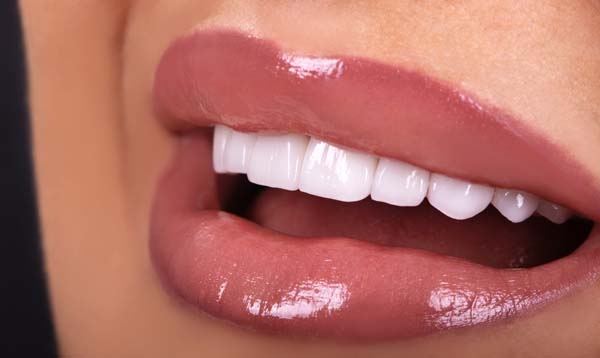 A smile makeover can come in many forms. While you may think of this mostly as something that restores the look and function of teeth, gums can pose problems too. A common issue is what is known as a gummy smile. This occurs when more of a person's gums than their teeth show when they smile. It can be an embarrassing condition and hinder the person's smile. If you are struggling with this, you can get help from your dentist with one of the multiple treatments.
Causes of a gummy smile and its effects
One of the first features a person will notice about someone else is that individual's smile. When the smile is mostly gum tissue, it can make the person feel ashamed or self-conscious. This can lead to self-esteem and self-image problems. The person may not want to smile and may avoid social settings altogether.
A gummy smile is something that a smile makeover can address. This condition can be the result of a few different factors. A poor bite is one of the most frequent challenges that a dentist can treat. When a patient's jaw protrudes outwardly, it can show more of the gum tissue than normal. Some people are also born with excess gum tissue. Swollen gums from gum disease can also be a factor.
Meeting with the dentist
The first step to having a smile makeover to fix a gummy smile is to consult with the dentist. The dentist will examine the patient and review the person's health history. The dentist can then go over different treatment plans and determine which one makes the most sense. The severity of the condition and how it affects the patient will play a key role in what treatment is right.
Scaling and root planing
This procedure is a typical one that the dentist may use to treat gum disease. It is also a good option for a smile makeover in patients who have a gummy smile. This is a deep-cleaning technique to reduce inflammation and restore the health of gums. A hygienist will take a dental tool and clean out the pockets in between each tooth. This removes any bacteria buildup. Afterward, the gums should reduce in size.
Gum lift
This is a good option when the person has too much gum tissue due to genetic factors. The dentist performs this type of smile makeover by removing some of the gum tissue around the teeth. This exposes more of the tooth than the gum. In severe cases, the dentist can alter the bone around the teeth in a process called crown lengthening.
Teeth straightening
Sometimes, fixing alignment and bite issues can be a good smile makeover for a gummy smile. The dentist may use braces, clear braces, or clear aligners to achieve this. By moving teeth into the correct position, less of the gum tissue will show when the person speaks or smiles. The treatment time for these processes can take one to three years.
Your smile makeover awaits
If you do not like how your gums affect your smile, it is time to do something about it. You do not have to hate your smile any longer. Talk to your dentist about how to treat a gummy smile effectively. These options could be right for you.
Request an appointment here: https://www.ardendentalassoc.com or call Arden Dental Associates – Carlos Campodonico, DDS at (763) 237-3371 for an appointment in our Blaine office.
Check out what others are saying about our dental services on Yelp: Smile Makeover in Blaine, MN.
---
Related Posts
December 16, 2017
No one is born with naturally-perfect teeth. However, people can develop their ideal version of a smile with a smile makeover. A smile makeover uses integrated solutions to conquer whatever dental ailments you are facing. …