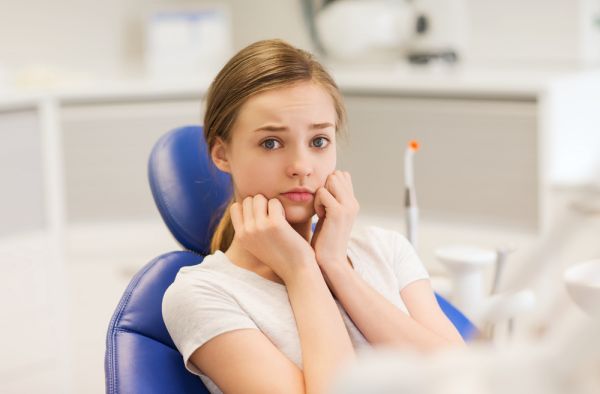 If you are nervous about going to the dentist, then you need to begin looking at ways to help get past this fear, sooner than later. Otherwise, you will acquire a phobia which can lead you never to want to improve your teeth by going to the dentist and is detrimental for your oral health and overall health of your body. This fear is called dental phobia and plagues many people.
Fear of the dentist is nothing to be ashamed of
If you are a nervous person, then it is best that you begin learning simple techniques and that help in easing your anxiety and stress when you visit the dentist. We all know anxiety can make you breathe less and cause many unwanted and scary feelings in a persons' body. When you breathe, you need to pay attention to how you are breathing and make sure that you keep a steady pace.
The dentist does not have to be a scary place to visit. In fact, starting healthy habits when it comes to dentistries begins now, and the benefits can last a lifetime. If your anxiety and breathing get out of hand, there is a possibility that you may faint. However, if you begin working on coping strategies to help you keep the anxiety under control, it can make the process more bearable and even enjoyable.
First, you need to get into a positive mindset and come to terms with the fact that dentists are helpful and not someone to be afraid of going to see. Seeing a dentist regularly will prolong your life and help with the quality of it.
Be 100% honest with your dental professional about how you are feeling
Second, it is vital to tell your dentist that you are afraid and nervous about being at their office. Your dentist will likely take your concerns into account and solve the problem by helping you feel more comfortable. They can better explain things that could be causing you to be anxious and help you understand everything they are doing.
Third, many people find music to be helpful when it comes to relaxing the mind and body. Another option people now have the option of is Podcasts which can help in keeping the person's mind off the work being completed, and instead about the topic being talked about.
Just tell your dentist that you will be putting your headphones in your ears to help with anxiety, and don't put the volume on too high and be sure that you choose music that calms your body and mind. Many patients who listen to music know that this method helps ease the stress.
Foods and drinks play a factor
If you pay particular attention to the meals and drinks that go into your body, then you will have more control over the health of your teeth. This factor will help you limit costs down the road. By indulging in too many sugary foods, you will likely have more cavities than if you more carefully watched the types of foods you eat.
Timing your appointment is important
Are you an easily stressed out person? It may be smart to choose an early morning or weekend time to schedule your appointment, this way you won't have to deal with so many other patients going in and out and longer wait times. This will give you the opportunity to have more time with your dentist and be able to ask him or her crucial questions regarding your teeth and oral health.
If you have friends and family who rave about their dentist, make sure to jot down their name, research them online, and make an appointment. Usually, when you see a specialist who was recommended to you, they do a better job. Word of mouth is a big deal when it comes to dentists and health professionals.
Let us help ease your anxiety and fear
Still feel nervous about making a dental appointment? Never fear! You are not alone, and we are more than happy to help you each step of the way in overcoming your fear. Message or call us today to schedule an appointment with a dentist who cares about easing your nervousness. Click here and learn more.
For more information or to schedule an appointment with Arden Dental Associates – Carlos Campodonico, DDS, request an appointment in our Blaine dental office here: https://www.ardendentalassoc.com. Or call us at (763) 237-3371.
---
Related Posts
April 21, 2017
Dental anxiety can stop people from receiving the dental care they need, only making a situation worse. People who have dental anxiety will avoid visiting the dentist and increase the risk of infection. We can accommodate …
---