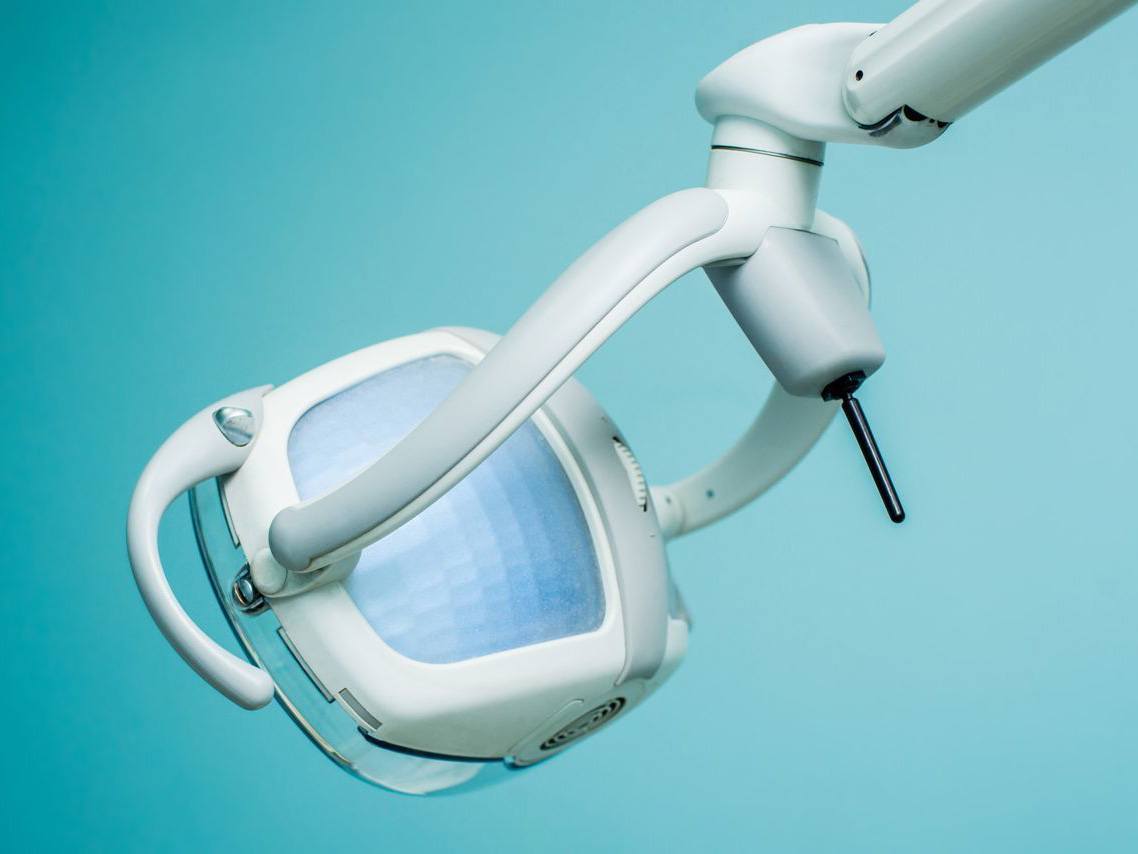 Arden Dental Associates - Carlos Campodonico, DDS is a Blaine based family dentist practice that treats patients of all ages. We are committed to delivering the highest quality dental care and do so using state-of-the-art dental equipment. We are a cosmetic dentist that offers services like checkups, teeth cleaning, crowns, veneers and more.
---
We also perform emergency dentist services that include bonding, root canals, crowns, and bridges. As a local dentist, we create lifelong relationships with our patients and their families and work to ensure that they receive treatments in a comfortable and relaxed environment. Dr. Campodonico and our staff invite you to schedule an appointment by calling 763-237-3371 and experience why our patients think Arden Dental Associates - Carlos Campodonico, DDS is the best dentist in Blaine.
---
Meet The Doctor
---
DR. CARLOS CAMPODONICO, DDS
I have been practicing dentistry for the last 15 years, the last 6 in the Twin Cities area. I enjoy practicing dentistry and taking care of a broad spectrum of patients from childhood to adult. Here at Arden Dental we believe in delivering the highest possible level of care, helping guide patients towards optimal oral health. I am committed to continuing education as a way to provide excellent dental care to my patients having completed more than 500 hours in different areas of dentistry, from pediatrics to cosmetics.
In 2010, I graduated from the prestigious Certificate Program in Contemporary Restorative and Esthetic Dentistry at the University of Minnesota. I enjoy meeting patients at Arden Dental and like to create a nice and friendly atmosphere to make the patient experience as comfortable and relaxing as possible.
When not working in the office I like to play soccer and coach my kid's teams, practice karate and spend time with friends and family.
MEMBERSHIPS & AWARDS
ADA (American Dental Association)
MDDS (Minneapolis District Dental Society)
AGD (Academy of General Dentistry)
Selected by The Consumers' Research Council of America as one of America's Top Dentists in 2010 and 2012.
Meet The Team
---
---
Dr. Danitza Carpio
Dentistry has been my life passion since I graduated from Cayetano Heredia Peruvian University School of Dentistry in 1997. After joining the Peruvian Air Force for 8 years and practicing dentistry at my private practice for almost 10 years, I decided to move with my family to Minnesota in 2007. Since then, I have been dedicated to taking care of my family.

I love being back in the dentistry field as the Chief Financial and Marketing Officer at Arden Dental, responsible for financial planning, record keeping, reporting and working on some other administrative duties.

Now I'm spending my time between the office and my family. I enjoy to listen to my daughter when she plays the piano, trombone or guitar. I also love to watch my kids play sports. Both of my boys are playing traveling soccer, it is so fun to watch and cheer for them.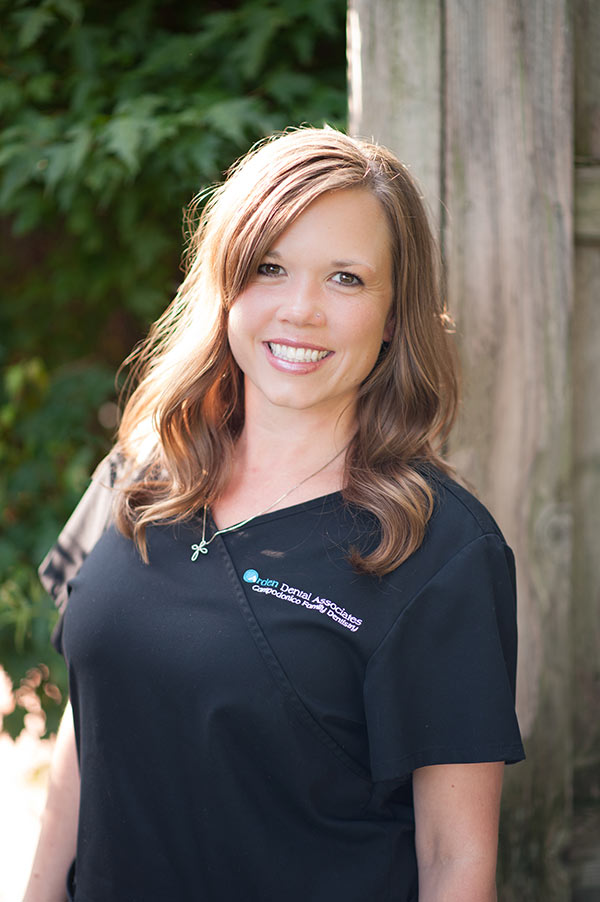 Katie
I have a huge passion for dentistry. My enthusiasm for dentistry started as a child and has carried into my adult life. I have worked in the field of dentistry for 16 years now and I love my career as much today as I did in the beginning.

The biggest blessing of my career is getting to know my patients as individuals and treating them with the highest level of care. Working alongside an excellent dentist who has a keen attention for detail makes my position as an LDA a rewarding one. As the saying goes "Do what you love and you won't work a day in your life!"

In my free time, I have two beautiful little girls that I spend my time with. I also enjoy the outdoors and cabin weekends but most of all I LOVE to fish!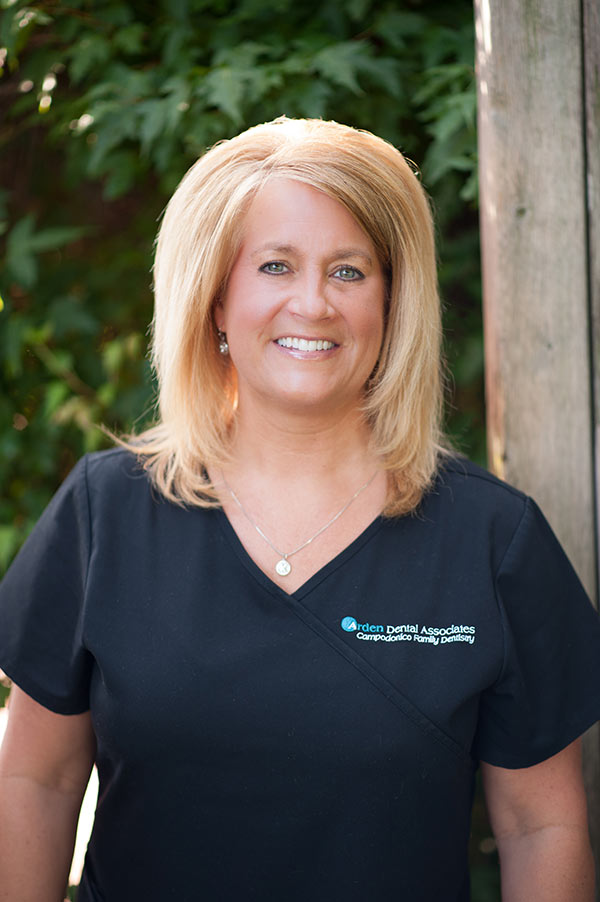 Kim
I am one of the assistants at Arden Dental. I have worked here for the past 6 years. I graduated from Lakeland Dental Academy in 1989. I have been working in the dental field as a dental assistant for 23 years.
I love my job. It lets me work with people, communicate with them, help them feel comfortable, answering any questions for them, to meet their dental goals. It's a pleasure coming to work here. It's a very relaxed atmosphere and I enjoy everyone I work with. In the past 6 years I have built great relationships with patients. I look forward to seeing them each visit.
In my spare time my two girls, my boyfriend, and our puppy Presley, keep me very busy. We love to travel, spend time outdoors, walking, swimming, going to parks, bike riding, campfires, and grilling.
Jamie
I graduated from the University of Minnesota School of Dentistry, Division of Dental Hygiene with a Bachelor of Science Degree in Dental Hygiene in the summer of 2015. I believe that in every situation, education is extremely important. The same is said for oral health. I love being able to educate my patients and pass on my passion and love for oral health. Being a part of a dental team is so rewarding, and I have been fortunate enough to see the impact of a strong prevention-based oral health professional can make within the team. I feel so blessed to have been welcome to Arden Dental family, I am so excited to see what the future holds for all of us.

In my spare time I love spending time with my family. My fiance and myself like to spend time working on projects together as well as relaxing in our home. My piano is my most prized possession. It holds a very special place in my heart. My next goal in life, besides getting married, is getting a puppy!
Tish
Receiving a Bachelor's Degree in the Division of Dental Hygiene from the University of Minnesota is an accomplishment I'm very proud of, and I'm blessed to have started working at Arden Dental not long after. I found comfort and acceptance from all employees from Arden Dental immediately, which made my transition seamless. Jamie, the other hygienist at our office, was a classmate of mine and held the role as my mentor while in school. I have learned all my tips and tricks from her!

I take pride in my education from the University and feel confident in diagnosing periodontal (gum) disease. My goal when working with a patient is to explain all aspects of their current oral health and to prevent disease. I also enjoy making connections with all patients and getting to know them and their families.

Outside of the office I try to spend every spare moment with my family, especially my niece and nephew. I'm a sports fanatic, enjoy running, and am trying to pick up golf. I love spending time at the cabin and I'm hoping to catch a big fish one day.