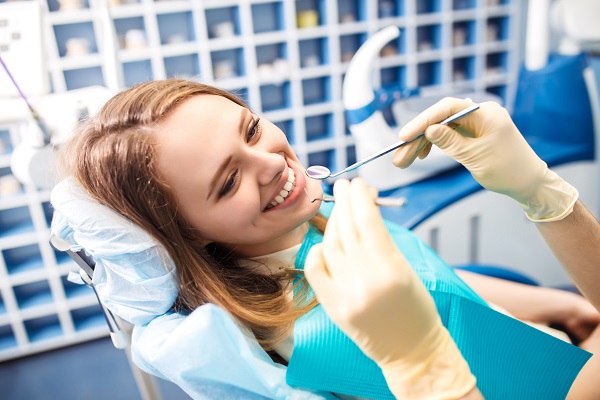 A preventative dentistry question people commonly have is, "what stains teeth the most?" We will look at some of the foods and beverages that are teeth staining to help you avoid these and keep a white smile longer.
There are lots of different foods that can stain teeth. Some are well known and obvious. Blueberries, for example, stain teeth if you aren't careful how many you eat. Others may not be as obvious but should be avoided or consumed minimally. Here is more preventive dentistry information to avoid staining teeth.
Common teeth staining foods
Coffee
Black coffee stains teeth. Brushing in the morning and grabbing a cup of coffee on the way to work leaves the coffee stain on the teeth. Teeth are porous, meaning they naturally absorb the liquid. Coffee can easily stain due to the darkness of the color. To prevent some of the staining, add a little milk to the coffee and keep the number of cups down to one or two cups a day will help.
Tea
Many people switch from coffee to tea with the mindset that drinking tea instead of coffee will prevent their teeth from becoming stained. However, the problem with this is that tea is full of tannins too, depending on which type of tea. The darker the drink, the more in-depth, and more ominous the stain. Some options might be green or white tea over the black teas.
Soda
Soda is not the best for peoples health on a few different levels, but it also creates staining on the teeth. When someone drinks soda, it covers teeth with artificial sugar and acid which are two ingredients that create lousy enamel. Drinking soda every day will stain the teeth, but drinking soda less and even choosing a lighter colored soda option might help in avoiding the discoloration. The sugar and acid are still present, so rethinking drinking soda less is a great overall option.
Dark Juices
Cranberry juice and grape juices are the biggest culprits. Receiving servings of fruit is a good thing, but these juices have a source of colored pigments, even if those are a natural pigment. Juices contain acid, which acid is notorious for staining teeth. Lighter fluid will help the teeth stay away from stains; apple juice might be a good choice or diluting the grape and cranberry then rinsing off the teeth afterward.
Popsicles
A good rule of thumb is, if something stains the lips and tongue it will stain the teeth too!
Soy Sauce
A lover of Chinese and Japanese foods might not be thrilled to read this, but soy sauce can leave stains because of the dark liquid and concentrated amounts of teeth staining properties.
Balsamic Vinegar
Yes, this is a wonderful substitute for a ranch dressing on a salad and adding flavor to a variety of dishes but like others on this list it is dark in color, and this liquid is staining to the teeth. Eating salads are healthy, and a great way to live a lifestyle, using vinegar that is lighter in color is another smart choice.
Blueberries
A superfood for the body and no need to remove them from a healthy diet! Grab a handful of berries, however, make sure to swish with water after eating to avoid any teeth staining.
Foods can stain teeth, too!
Foods that stain the teeth are more concentrated, a dark liquid and have tannins. High in sugar liquids are one of the most common as well. The list of foods above will help to keep teeth staining at a minimal and assist in having and maintaining good health!
Need more info on foods and beverages to avoid? Contact us today!
We are always ready to help give you any preventive dentistry information that will help you keep teeth staining to a minimal, and enjoy good oral health and white teeth.
Request a dental appointment here: https://www.ardendentalassoc.com or call Arden Dental Associates – Carlos Campodonico, DDS at (763) 237-3371 for an appointment in our Blaine dental office.
Check out what others are saying about our dental services on Yelp: Preventative Dentistry in Blaine, MN.
---
Related Posts
May 2, 2018
Preventative dental care, also known as preventive dentistry, is an essential part of keeping your teeth healthy so they will last you a lifetime. Preventative dental care services are available to everyone and are necessary …