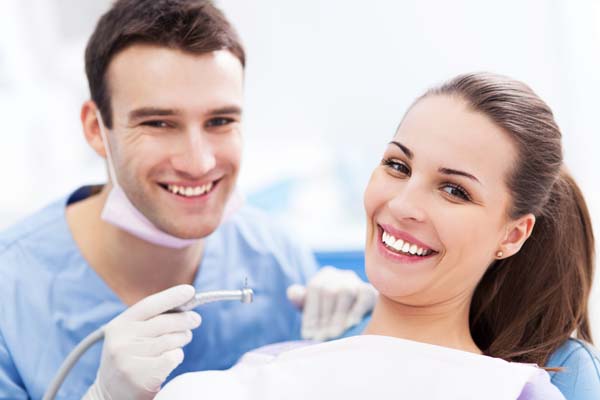 Understanding the importance of undergoing a dental exam is something everyone needs to do. While many people think this type of dental appointment simply looks for cavities, it is in fact an appointment that supports good oral health. This is because a dental professional will look for a number of different types of dental problems that can potentially cause dental-related problems.
How often should one make dental appointments?
Wondering how often one needs to undergo a dental exam? It depends. While the rule of thumb is every six months, some people need to be seen more often and some people need to be seen less often. According to MedlinePlus, these exams are important for protecting oral health, as oral health problems can become serious and painful if not treated promptly. Ready to learn what happens when someone makes a dental examination appointment?
What dental patients can expect when undergoing a dental exam
The information below explains what one can expect to happen when undergoing a dental examination. It is important for patients to let their dental professional know if they have been diagnosed with any health issues, e.g., heart problems, diabetes or immune system problems.
X-rays
Dental X-rays are necessary, as they show images of one's teeth that show things that cannot be seen with the naked eye. For example, these images can show if someone has a cavity, if they have any stage of gum disease, if they are experiencing any bone loss as well as any other potential dental issues that will likely cause future oral problems. While bite-wing X-rays are the type of X-rays many people are familiar with, panoramic X-rays are becoming more common.
General mouth exam
After X-rays are taken, the dental professional will look inside the patient's mouth to perform a general mouth examination. Things they will check for include making sure the bite is not experiencing any problems, making sure there are no signs of oral cancer and an overall look at the gums and teeth to see if there are any problems that can be seen visually.
Cleaning
A dental cleaning is performed in order to remove any existing plaque and/or tartar buildup. Plaque and tartar contain bad bacteria, which will only continue to build until these two harmful substances are removed from the teeth. Additional procedures include flossing and brushing the patient's teeth and receiving a fluoride treatment. Patients can expect this part of the exam to take about 30 to 40 minutes, with the entire exam taking about one hour to complete.
Overdue for your exam?
In need of a dental exam? The sooner an appointment is made, the sooner one can understand the current status of their dental health. It is easier to treat any dental problems when they are in their earliest stages, making it a good idea for everyone to make regular dental examination appointments. When it comes to how often these appointments need to be made, it depends on each patient, e.g., three months, six months, nine months or one year.
Request an appointment here: https://www.ardendentalassoc.com or call Arden Dental Associates – Carlos Campodonico, DDS at (763) 237-3371 for an appointment in our Blaine office.
Check out what others are saying about our services on Yelp: Read our Yelp reviews.
---
Related Posts
November 1, 2023
A dental implant restoration is often recommended by dentists for patients with one or multiple missing teeth that want the most natural-like and long-term solution for teeth replacement. This review discusses …